Contact and Location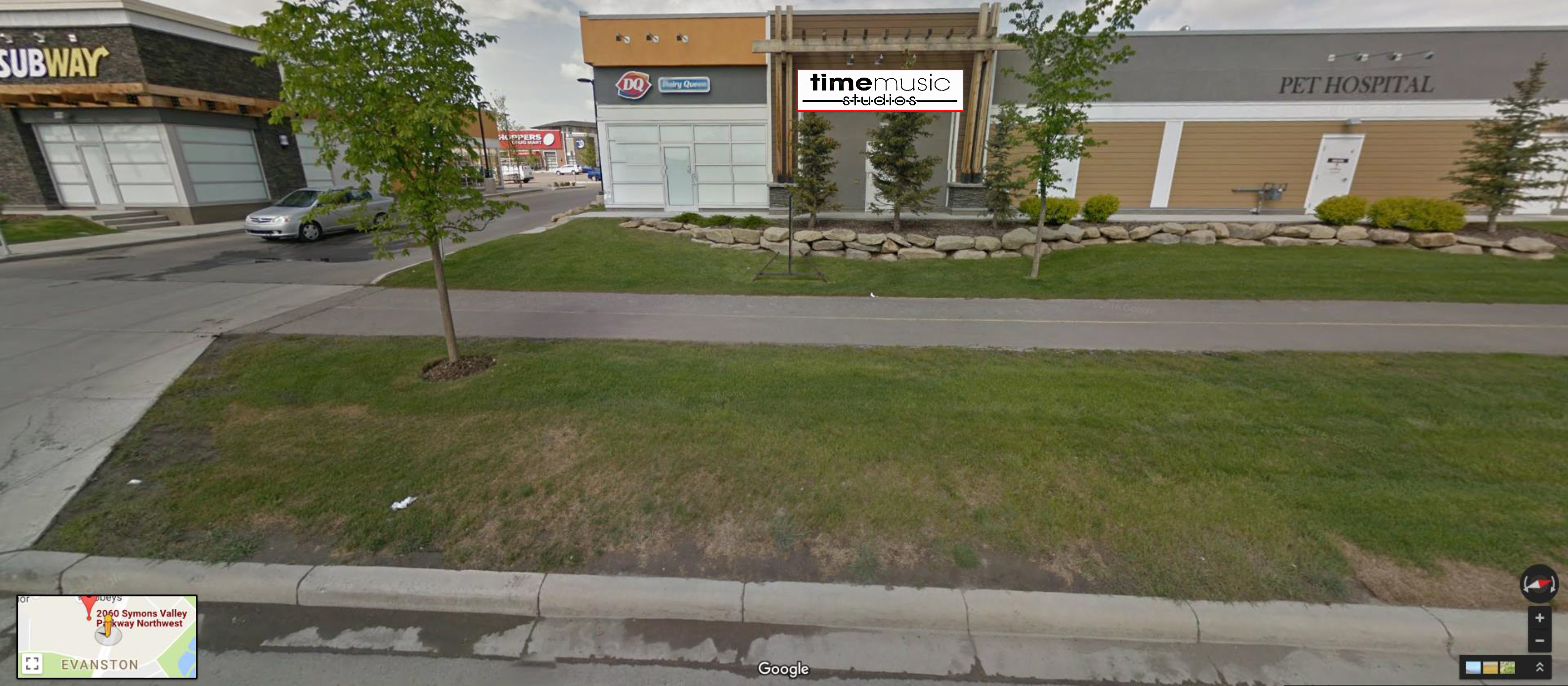 Welcome to our new home, Evanston Towne Centre! The Evanston Town Centre is anchored by Sobeys & Shopper's Drug Mart. It is populated by a Royal Bank, Subway, Pet Valu, 4Cats Studio, Illume, Fingerwave, Pet Hospital, Phoenix Nail Salon, Gillette's Dry Cleaning, Quesada, Dairy Queen, Little Caesars, Dream Alterations, Energize Health & Wellness, Evanston Family Dental, Eye On Evanston, Evanston Medical Clinic, Evanston Barber Shop, JP's Indian Bistro, Koko Fitness, Pho NomNom Noodle House and neighbourhood pub: Pour. Scroll down for a more complete map of the Evanston Towne Centre Businesses and Time Music Studios Evanston's exact location.
For further information on registration or hiring call or email the contact below.
Evanston Towne Centre
Unit 2032 2060 Symons Valley Parkway NW. T3P 0M9.
Phone: (403) 455-4911
Email: nw@timemusicstudios.com